The fastest, most hygienic, hands-in hand dryer


Aertek Triclone is officially the world's fastest and most hygienic hands-in hand dryer.
Hygienically clean air


Aertek Triclone uses hospital-grade HEPA13 filters to remove 99.97% of all airborne particles of dust, microbes, bacteria and viruses from the air before it reaches your hands.


This means the air you are drying your hands with
is cleaner than the air you are breathing.


Triclone operates using 2 motors to draw air through its HEPA-13 filters directing air out of its 4 sets of triple-blade apertures placed at either side of each hand. The emitted air is travelling at 211mph which wipes the water from your hands, drying them in under 10 seconds - there is no other faster hands-in hand dryer!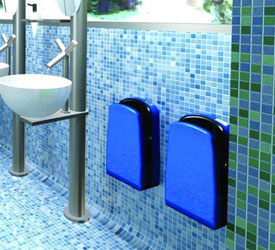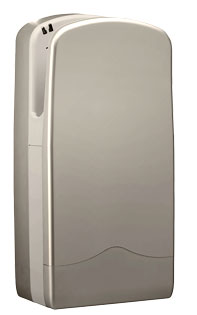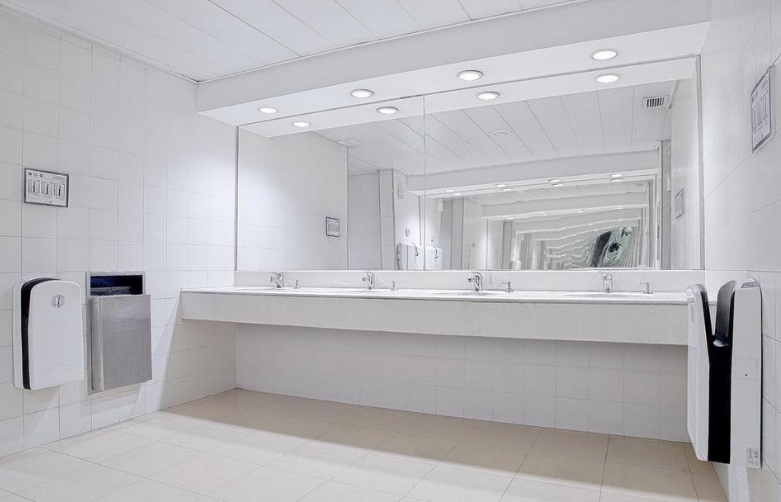 No more water on the floor


Water is then collected within the reservoir chamber underneath the machine - no need to add on drip tray products. This chamber is antimicrobially treated to inhibit any bacteria growth which is associated with some other hand dryers.
Noticeably clean and fresh air


The airflow is not just purified by HEPA filters, it is also treated by OsmogenTM pods, which fragrance the freshly cleaned ir. While some hands-in hand dryers can suffer from a stale odour build up, the Aertek Triclone actually cleans the air and fragrances it!

In areas where noise is a priority, the Triclone keeps it to a minimum. At just 70dB, more than a factor of 10 quieter than its nearest real competitor (Dyson Airblade AB14).
Constructed from vandal-resistant ABS in three standard colours; Nickel, White and Black, the Aertek Triclone is the leading choice of hands-in hand dryer.

Other colours, including a bespoke, customised covers available on request.

Manufactured in Europe with a 7 year warranty, there is no better, more reliable, faster or more hygienic hands-in hand dryer on the market - and it has the aftercare to back it up.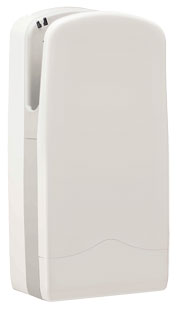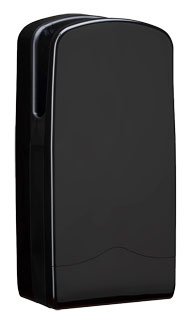 Aertek Triclone
Nickel
AHD-ATTCS
Aertek Triclone
White
AHD-ATTCW
Aertek Triclone
Black
AHD-ATTCK
Aertek Triclone



Voltage

Power

Motor Speed

Drying Time

Noise

Air Speed

Air Flow

Heating Element

Dimensions (WxHxD)

Weight

IP Rating

Sensor Range

Approvals

Warranty


Finish



220-240 V, 50/60Hz

1760W (8A)

30,000 RPM

Less than 10 seconds

70dB Max

213mph



None

300 x 617 x 195 mm

9.55kg

IP21 Class I

IR - Barrier - within chamber

CE, UL, RoHS, LVD, EMC, CB

7 Years
1 year parts and labour, 6 years parts

Nickel, White, Black - 2.6mm antibacterial, vandal resistant, impact resistant ABS.
All plastic pieces are fully prepared for recycling


Downloads

Aertek Triclone CAD 2D :
CAD front DGN
CAD side DGN
CAD plan DGN
CAD front DWG
CAD side DWG
CAD plan DWG