Compact, slimline and stylish



The compact, slimline and simple, stylish, minimal design of the TSL.3002 adds a sense of prestige to any washroom.


The TSL.3002 is DDA compliant with a projection of just 100mm, so as not to cause an obstruction to those with visual or mobility difficulties.

It is also space-saving and is compact enough to be fitted into small wall-void spaces or used as a behind-the-mirror hand dryer.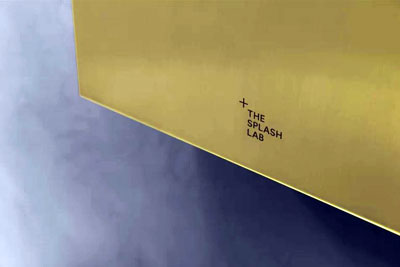 Effective, efficient



The TSL.3002 is a high speed hand dryer


Its high speed hand drying of approximately 15 seconds makes it economical to run and effective enough for medium-traffic washrooms.

TSL.3002 uses warm air to provide a comfortable, warm-air hand-drying experience.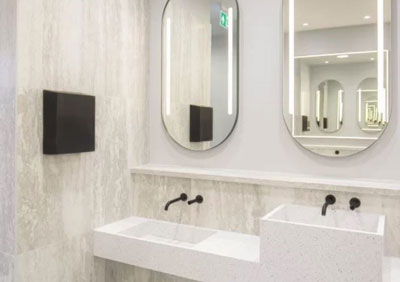 Quick and quiet



When hand dryer noise is a problem, TSL3002 makes a statement.


Despite the quick drying time, the TSL3002 delivers its high speed hand drying with the minimal amount of noise.

At just 71dB noise pressure, the TSL3002 is quiet enough to fall into the low-noise category of hand dryers, making it suitable for all noise sensitive areas including offices, schools and study areas, museums and clinics.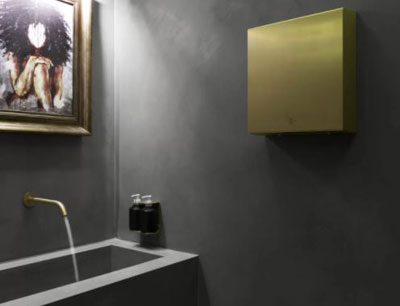 Design oriented



A hand dryer design that compliments the washroom


The all-metal casing (AISI 304 stainless steel) of the TSL3002 is IP24 rated and vandal-resistant, even in its range of colours.

These PVD colours provide an extra layer of protection as well as prestige.
The PVD (Physical Vapour Deposition) coating creates a coloured stainless steel by coating it with Titanium Ion plating, giving good impact strength with a 0.5micron hardened coating.
The PVD coating is abrasion, scratch and corrosion resistant.

PVD colours are available in either Black, Brass, Bronze or Copper as well as satin stainless steel.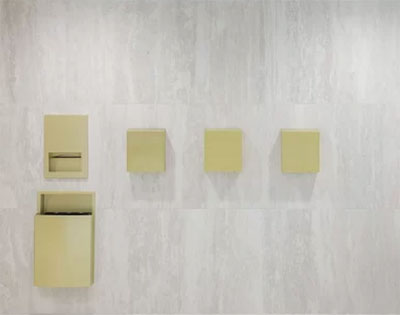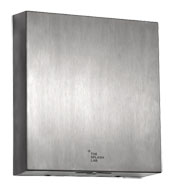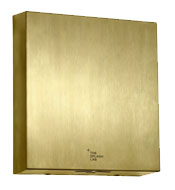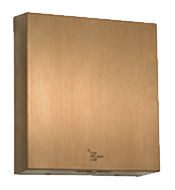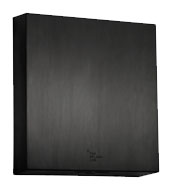 TSL.3002
Satin Stainless Steel
TSL3002CS
TSL.3002
Brass/Gold PVD
TSL3002BR
TSL.3002
Copper PVD
TSL3002CP
TSL.3002
Black PVD
TSL3002BK
Lovair TSL.3002 Hand Dryer
Lovair TSL-3002



Voltage

Power

Motor Speed

Drying Time

Noise

Air Speed

Air Flow

Heating Element

Dimensions (WxHxD)

Weight

IP Rating

Sensor Range

Approvals

Warranty




Finish



220-240 V, 50/60Hz

1800W (7.5A)

16,000 - 29,000 RPM variable

12-17 seconds

Min 69dB to 76.6dB Max @ I metre

28 m/s

74m3/h

450-900W adjustable

300 x 310 x 99 mm

4.68kg

IP24 Class I

100 - 230mm variable; standard set at 17cm

CE, UL, RoHS

5 Years
1 year parts and labour, 4 years parts
(Motor brushes excluded as these are a wearing part, and dependent on usage.)

Satin Stainless Steel, Brass PVD,
Copper PVD, Black PVD