EcoJet Hand Dryer
EcoJet High Speed Low Energy Eco Hand Dryer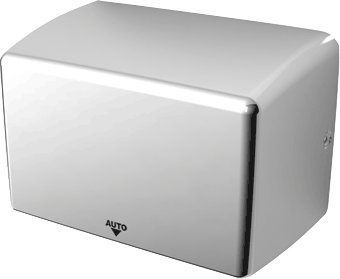 h170 x w250 x d138.5 (mm)
230V, 50Hz
4.3A @ 230V
1000 W
12-15 seconds
29000 rpm
75dB at 1m
3 years
Class 1
3.8kg
EcoJet Hand Dryer Specifications:

Dimensions :
Electricity Supply :
Current Consumption :
Nominal Output :
Drying Time :
Motor Speed :
Noise Level :
Warranty :
Isolation :
Weight :
EcoJet High Speed Hand Dryer

The EcoJet Hand Dryer draws only 1000W, 500W for its heating element and 500W for its fan motor making it one of the most economical hand dryers to run.

The EcoJet Hand Dryer is quiet too. It has one of the lowest noise levels for a hand dryer of its class at 75dB. It incorporates a soft start so it doesnt kick start into high speed but gently gets up to full speed in less than a second.

The EcoJet is the smallest high speed low energy hand dryer around (smaller area than an iPad), available in polished stainless steel or tough white epoxy coating

3 Year Warranty
AHD-ECOc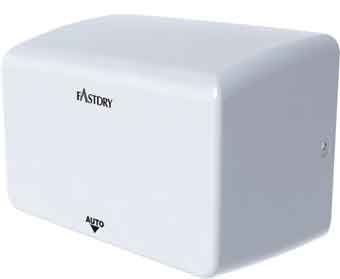 The Premium EcoJet High Speed Low Energy hand dryer is the smallest high speed hand dryer, smaller than an A4 page. Despite its small size, the EcoJet is a powerful hand dryer.


Its soft start motor ensures there is no kick when it starts but gets up to speed in about 1 second and spins the air out at 90m/s (101.7 cubic metres per hour) with its 29000 rpm fan.


A very economical hand dryer with very stylish appearance and fitting into a even the most compact cubicle, proving that size isnt everything !
AHD-ECOw

4.0