X-Blade Hand Dryer
Downloads : (open in a new window)


»
Brochure PDF Document '.pdf'

The X-Blade is a new generation of hand dryers using the best of 3g blade technology.

Illuminated drying area
Air speed: 375mph
Patented circular air blower system
No heating resistor
while still producing the sensation of heat
Tank full level detector
Anti-vandal cast aluminium cover
Easy-to-clean water tank with discharge tube
343w x 430h x 232d(mm)
7kg
220-240V, 50Hz
5.2A at 230V
1200W
Approx 10-15 seconds

375mph

78dBa

Class II IP44
3 Year Warranty *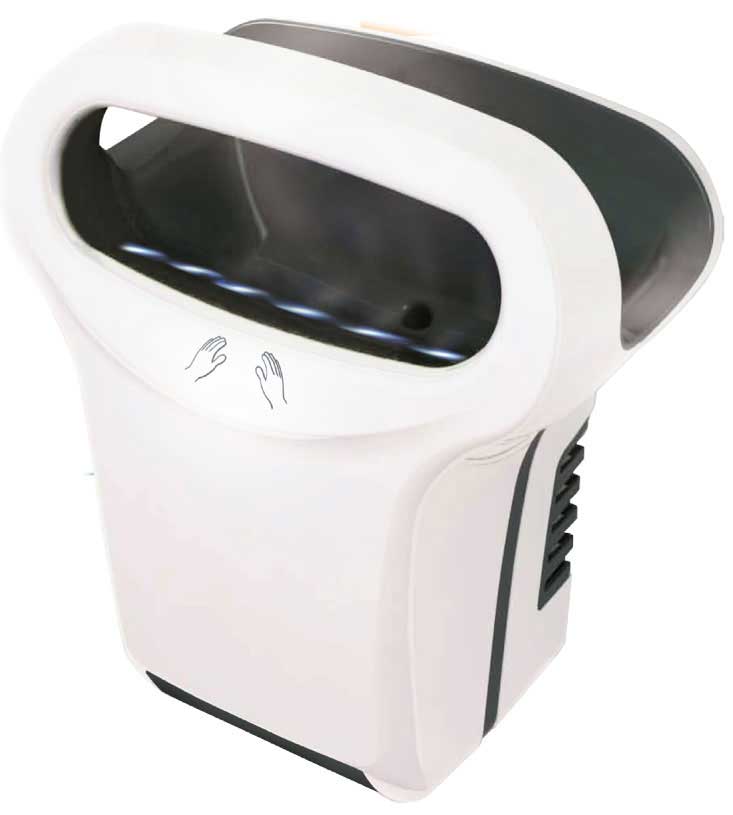 The X-Blade hand dryer is the latest in the new generation of hand dryers with an optimised blade for drying both sides of your hands with high speed drying times.

The X-Blade hand dryer uses high speed air to wipe water from both sides of your hands which is then collected in the water reservoir. The 600ml water tank has an alarm to let you know when it is full.

The drying area is illuminated by blue LEDs when in use.

The XBlade has easily accessible filters on either side that can be removed for easy cleaning. Both the filters and water tank are lockable to prevent tampering.

Easy to maintain clean and service. Round shapes and no joints for easier cleaning.

Its shape prevents water being projected out of the system.

Starts and stops automatically.

The inclined drying zone is better suited to users of all heights. The system is particularly well suited to children and wheelchair users.

The XBlade has a cast aluminium body and is available in either a epoxy white or metal grey finish.

Antibacterial surfaces to prevent germ build-up with filter top air extraction intake for better air quality.
X-Blade New Generation 3g Specifications:

Dimensions :
Weight :
Electricity Supply :
Current Consumption :
Nominal Output :
Drying Time :
Motor Speed :
Air Speed :
Air Volume :
Noise Level :
Standby Power :
Electrical Protection :
Warranty :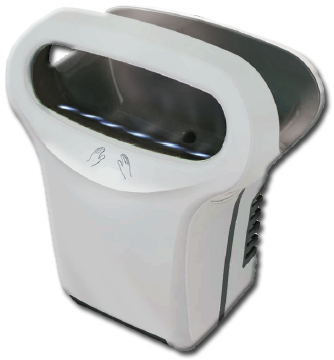 3.8