You can help tackle period poverty
.



Sanitary products are an essential part of life. We wouldn't ask someone to pay for toilet roll or soap, so why do we still ask people to pay for sanitary products? They aren't a choice.
Our free-to-vend dispensers remove the need for users to scrape around in there belongings to find a coin to dispense a pack of sanitary products when they are in a moment of need.


Free-to-Vend Dispenser for Period Products


The FreeVend Sanitary Dispenser allows you to keep a visible stock of sanitary products of your choice for your clientele to use when they need it most.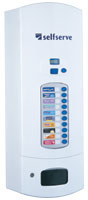 Multi-Vend
10 product vending
(Automatic)
System 1
Single Column Vend
(Automatic)
System 2
Dual Column Vending
(Manual)

All discerning establishments provide for their patrons and staff by providing the facilities they require.
Whether this is free-to-vend or to allow them to make emergency or convenience purchases while in the washrooms, you can provide a vending machine to ensure your clientele are never without.


Available to buy or rent with full maintenance options

Available for condoms, sanitary products, nappies, tights, pain killers, chewing gum etc

New & Reconditioned machines available to buy (12 month guarantee)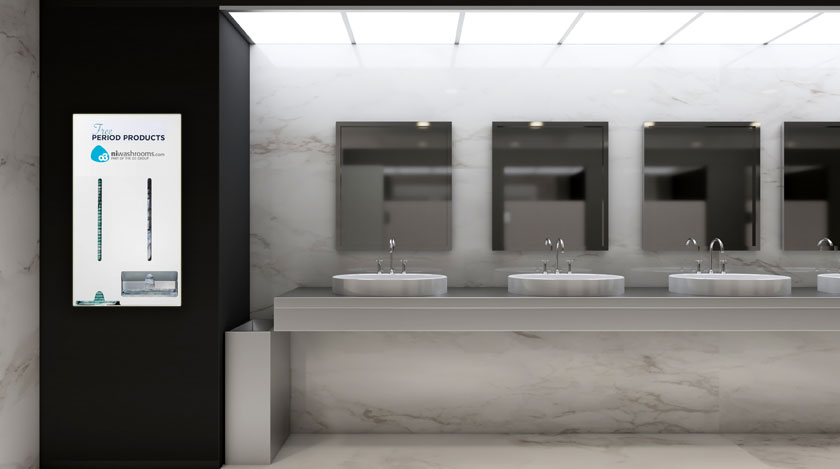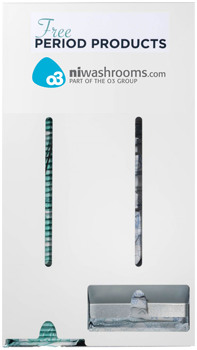 Vend Products available :
Tampax Super *Best Seller
Tampax Regular *Recommended for schools
Lil-lets Non-applicator *Best Seller
Always Sensitive with wings *New
Kotex Ultra with wings *Best Seller
Useful information on and organisations tackling period poverty

These are external sites not affiliated or supported by o3 group / NI Washrooms and as such we cannot accept responsibility for the content or onward links